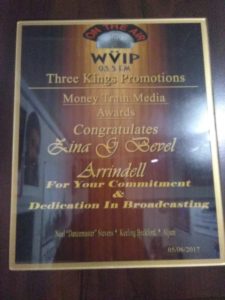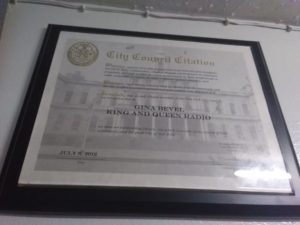 KNQR is the acronym for King And Queen Radio, a radio station located in Brooklyn NY. The BROOKLYNSTATION  is a sister station to KingAndQueenRadio and are both owned by Zina G Bevel Arrindell. Its programming include national and international music, news, talk shows and much more. A most notable presenter of the community is Zina G Bevel Arrindell.
WHAT WE DO
Do you love listening to a variety of music? Do you find yourself at work wishing there was an online station that played great music with few commercial breaks? Do you love hearing a mix of House, Latin, Salsa, Hip Hop and R&B music? If you are answering yes, then we are the perfect station for you.
We are Brooklyn Station and we are considered the number one source for online music internationally. We play the best variety of music that you can listen to while at your desk, going for a run, commuting to work, or anywhere you have an Internet connection. You can find us live on Livestream.com/KNQRadio and Brooklynstation.com.
And don't forget to tune in Mondays from 10pm-Midnight for the Sister Dobong Spiritual show and Tuesdays from 1-2 A.M for There We Go Jamaica. She conducts interviews with artists, provides  spiritual advice and lucky numbers. SisterDobong.com 

CEO LADY QUEEN ZINA BEVEL
With more than 30 years in the field of entertainment, Zina G Palin Bevel brings experience and expertise spanning over mass generations of both young and old folks alike.